Blackjack Switch
Denise

Rating:

( 1 Rating )
---
Blackjack Switch is a variation of the classic Blackjack game invented and patented by Geoff Hall in 2009. Having acquired the rights, gaming giant Playtech developed it into an online game which has become one of the most popular Blackjack games.
Check It Out
The main difference between regular Blackjack and Blackjack Switch is that you play with two hands against the dealer's one hand. However, this will mean little if you have never played Blackjack. It is a good idea to try the game in demonstration mode before you deposit funds at a casino to play for real money. Demo mode enables you to get a feel for the real game, the options you have, and the player controls. It's all about gaining experience do you feel happier about making decisions when playing for real.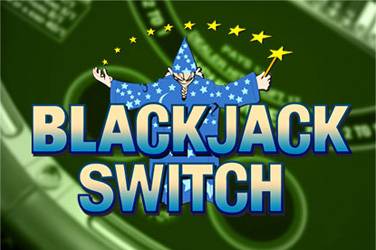 The Look and Feel of the Game
The view of a traditional green baize blackjack table. Graphics are the usual classy ones from Playtech, and the animation is slick. For new players, the screen can be a bit confusing because of the strategy chart but this is vital information, so you'll soon get used to it being there. All the control buttons you need are directly below the playing table.
Playing the Game
The aim of any blackjack game is for your hand to beat the dealer's hand without going bust. You and the dealer are both dealt hands of two cards with one card face-up, one card face-down. Your aim is to "wager" on what cards those face-down may be and the chances of a winning hand against what you can see the dealer has in their one face-up card.
As we've already said, the variant to regular Blackjack is that you play with two hands rather than one, and the other element that makes this game unique is the switch function.
As per classic Blackjack, each hand is a separate bet and you can split or double each other independently and the options you have are identical to classic Blackjack. However, the switch function is how things can get exciting. You are able to switch the top cards of each hand once per round. For example, if you have been dealt an ace and a 2 in one hand and a 9 and a 10 in the other, you can change them to be ace and 10 (21!) and 9 and 2 which puts you in a much better position.
Things to note are that the dealer will always hit a soft 17 and if you switch hands creating a blackjack. It will be counted as a 21 which can be beaten by a dealer's hand of 22.
The rules of Blackjack Switch are pretty close to classic blackjack aside from the two hands per player. Most common blackjack strategies work but it is still probably a good idea to follow the strategy chart specifically designed for Blackjack Switch. The high return to player (RTP) is what keeps people coming to this game.
Special Feature
Another unique feature of Blackjack Switch is the Super Match. This is a side bet wherein you can wager whether or not your hands contain matching cards. These bets are placed just before the cards are dealt. It's a nifty feature that can get you additional winnings. For example, two pairs pays out a ratio of 8:1 against your bet value.
If you like classic Blackjack, the switch feature of this game will surely entice you to play more. It gives you greater control over your strategy and a better chance of getting a return on pitting your wits against the dealer's hand.  If you want to try another blackjack variant, try Blackjack Surrender.
---
Provider:

playtech

Category:

Table games