Casino Holdem
Swathi

Rating:

( 0 Rating )
---
Casino Hold em was introduced in 2000 and is now played in casinos worldwide. 'Casino Hold em' by Playtech is an online table game which is based on the traditional multi-player Texas Hold em Poker. In this blog, we will discuss in detail the rules of the game. We will also find out the strategy involved to make the most out of it.
Basics
Casino Hold em is a house game designed to be dealt with by a croupier. It is being offered in some popular bingo sites and main casinos on some cities.
If the dealer qualifies, the player may also get paid an Ante Win Bonus on his Ante bet. It is a game between the dealer's hand and the players. Casino Hold em is not a hard game to play. Moreover, it comes with a lot of fun and some breathtaking moments. It's a game of luck and strategy. Rules and other information about the game are as follows.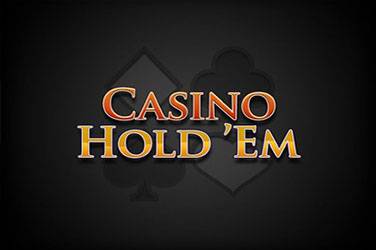 Rules
To start you must first place your ANTE.
AA BONUS and FLOP PAIRS can be played optionally against the posted pay table.
After all the bets are made, you and the dealer are dealt with two cards face down.
The dealer also reveals the first three community cards (THE FLOPS).
You can now look at your cards and decide to either fold and forfeit your ANTE or make the CALL bet equal to twice the amount of your ANTE.
After all the players make their decision, the dealer reveals the last two community cards (the turn and the river) and his hand to compare it with yours.
Dealer qualifies with a pair of 4s.
If the dealer qualifies and you beat his hand, your ante is paid according to Ante Win pay chart and your call bet is paid one to one. If you tie his hand, both your Ante and call bets push, while if you lose to his hand, both your ante and call bets lose. If the dealer doesn't qualify, then your Ante is paid according to the Ante Win pay chart and your call bets push.
Side bets
The game offers you various side bets, which are known as AA bonus. Based on the combination of cards in your hand, the game offers different returns. For instance, the game pays, 7x for a straight hand, 40x for 'four of a kind,' 50x for 'straight flush,' and 100x for 'Royal flush.'
You also need to know that these rewards are when you bet max in the game. You must go through the reward table before putting a bet. By doing so, you can earn more rewards, and manage finances effectively.
Ante win pay table
In Casino Hold em, the player not only wins a standard 1 to 1 sum if they have a stronger hand but also for rare hands. This pay table pays a straight flush 20 to 1, four of a kind 10 to 1, full house three to one, royal flush 100 to 1, flush two to one, and straight or less the standard 1 to 1. It has a different pay table than side bets.
Summary
In the end, we are now aware of how to play casino Hold em. This blog has also tried to explain its relevance and various terms and conditions of the game. There is no perfect strategy for the game as it involves 7 cards and their combination. You can play this game online and offline too. However, with the new technology, people prefer playing it online. You may also want to read about Hold em Showdown to learn how the two are different.
---
Provider:

playtech

Category:

Table games