Roller Coaster Dice
Swathi

Rating:

( 0 Rating )
---
Game preview
This classic arcade game with simple but interesting features has gathered a lot of attention from the casino lovers. Easy game, higher payouts, and simple interface, this game requires no skills to win. With a lot of winnings, this game has everything that a casino lover requires. Roller Coaster Dice has got a huge fan following and the credit goes to the RTP and excitement of winnings that the game offers. Another elegant feature is multipliers that can pay a higher return. For the players who want instant winnings, this platform can be the best place.
Getting into the action
Unlike Rock Paper Scissors, this game does not have any symbols. It is one of the few of its kind. Players will only be seeing a dice rolling and a ladder on the right. All that's needed is to select the stake and utilize your dice abilities and your fate to move at the finishing point with the help of the ladder at the earliest.
The prize money is dynamic and is basically influenced by a player's stake. Players can start betting from £0.10 and it can go up to £100 per bet. All that is needed is for the player to follow the basic rules of the game. Follow them thoroughly and playing with a well-thought strategy can result to a winning streak.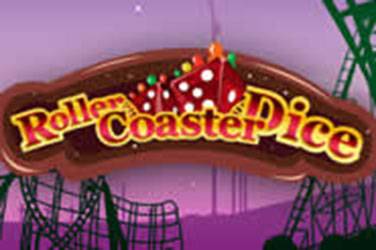 Context of the game
The graphical interface of the game is very simple and less complicated. As the name portrays the term roller coaster, gamers will not be witnessing any roller coaster action as such. In spite, only the background has a theme of a playground which shows the rides and that is why it is named Roller Coaster Dice. Moreover, the game is very easy to understand and play and has made a separate fan base amongst the player's heart.
Let's get rolling
The game consists of some basic rules which are very easy to understand. Just by following these basic rules, a player can win a lot of money. The player rolls two dice together and then gets an option to choose whether his next roll would be higher or lower. Some basic rules are:
If a player rolls a six on the dice, then two options will be presented:
Six or less than six
More than six
If a dice roll returns a seven, then the options would be:
Seven or less than seven
More than seven
A dice roll that returns a result of 8 leaves the player with these two choices:
Eight or more
Less than eight
Unleashing the rewards
The game is very easy to play. All that is needed is for the player to roll a dice greater than the previous digit. Below mentioned are some bonuses and payouts a player can earn by playing this fantastic game.
If a gamer get four correct attempts, then you are rewarded with a 4x stake multiplier.
For six correct attempts, players are awarded a 7x stake multiplier.
Similarly, with eight correct attempts, gamers will get a 13x stake multiplier.
For ten correct attempts, 30x multipliers will be awarded to you.
The average RTP is 96.97%, which compares to that of Party Line.
As discussed above, Roller Coaster Dice is a very easy game with a higher rate of returns. The gamers who are regularly playing the game can go up to the top ladder also and win £3,000 per roll. If you have still not tried this game, then you are missing some great fun. So start playing Roller Coaster Dice and get a chance to win amazing prizes and be the part of this incredible game.
---
Provider:

playtech

Category:

Arcade