Spin a win
Swathi

Rating:

( 1 Rating )
---
Looking for some solid action and excitement
A sleek design, a pretty live dealer to lighten things up, coupled with an interactive and easy-to-use interface, 'Spin a win' brings a whole new level of experience. The effort and time spent towards making this beautiful game are unmatched and one can expect to enjoy every moment of it.
How to Play?
Spin a win' is fashioned after the classic 'wheel of fortune' format. The wheel's design on this game is quite intriguing and adds to the flair of the game. Aside from good graphics, great amounts of return can be expected too.
The game is straightforward. As a player in this game, you get to choose on which section of the wheel the pointer will indicate when the wheel stops. The live dealer then gives the wheel a solid spin and you get to find out your luck when the wheel stops.
As said, the wheel has different segments marked throughout it. This goes a long way to ensure the pointer's position can always be distinguished. They also indicate multiplier sections and other special zones one can choose to bet on. The gameplay compares well with that of market leaders like Multiplayer Bingo except for the fact that you only play alone.
A glance at the Features
Massive Payouts
If a player plays their cards right, well, in this case, if they spin their wheels right, they can enjoy payouts of up to 40:1.
Extra Bets
Feeling adventurous? One can include side bets when placing main bets. Side bets can be made on whether the result will be odd or even and other such variables.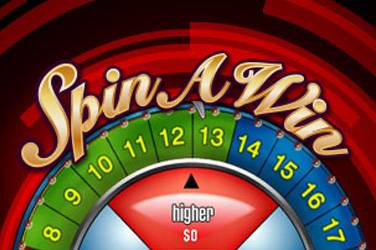 Autoplay
This function is not simply a convenience tool but a great asset to have in such a game.
Pro Hosts
Professionalism is an important part of having fun in this kind of setting. That's why the live-hosts here are well-trained. From how to interact with customers, to how to handle the game, they are properly coached to ensure players enjoy the most out of the experience.
Massive RTP
The RTP on this game promises some hefty returns…which is always a good thing! The minimum RTP one can expect on their investment in this site is around 91%. And that's a figure a lot of other games can't even claim to be their best! Note that casino giants like Halloween Fortune can have RTPs of up to 97%.
What sets this apart from the rest?
No doubt a lot of other games have a similar format to what we have here, but they can't match what we offer. Let's go through a few points that make this the best of them all:
Multipliers
This game offers multipliers which add to the game's value by allowing players the chance at a second spin as well as a chance to win extra on a single bet!
Side Bets
This innovative new feature also goes a long way in adding value to the player's overall game and gambling experience. They come in the form of betting on whether the outcome will land on variables like odd/even numbers or in a multiplier zone.
Better Hosts
Let's face it…the hosts are a big deal in this kind of thing. Anyone would want someone pretty, young, interactive, and smart handling them. And that's exactly what this game has for its players. With every moment on the game, there certainly won't be a hint of dullness!
Where to get it?
Thanks to the innovativeness of the tech team, the game is available on both computers and handheld devices, across all platforms.
For gamblers who are somewhat critical of their current gaming services or new ones who don't know what's best, this is a good starter. The game guarantees a silky smooth experience, loads of fun, and the best thing yet, a way to win money! Go ahead and read online bingo tips if you'd like to make a killing in this and other casino games.
---
Provider:

playtech

Category:

Arcade