Tequila Poker Slot
Swathi

Rating:

( 0 Rating )
---
Tequila poker is developed by Playtech, a major player in the online gaming world. The game is highly fantastic, where gamers make their choices after getting four cards. Here, the player will decide whether the hand will proceed from the poker or the blackjack.
This review promises to guide casino lovers through the rules of the game and how to hang over it.
The Top Rules
The ante size is the first thing that should come to mind when trying to play the tequila poker. Users can pick their stakes, provided they are within the paytable limits. Players cannot proceed to the hand's end until they place another bet of the same value as the original. It means gamers can deal on four cards after placing the first ante. After then, a user can decide to:
Continue with high tequila
Go with tequila poker or
Fold their hand
Let's look at these play forms.
High Tequila bet
The higher tequila option allows gamblers to place an equal size bet amount to the ante's size. Players then dealt their last two cards, adding the total value of the top five cards, but discards the lowest card amount.
In this slot game, each card's picture carries a value of ten and aces values at eleven. With this, players can compare their total bet to the paytable. And those that have up to 46 and over can hit the jackpot. However, the game has low jackpot value compared to market leaders like Vacation Station but it is still satisfactory to many.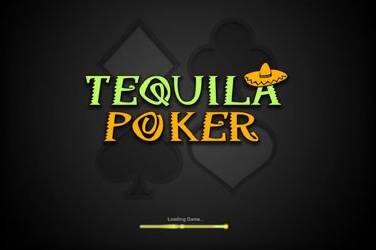 Tequila Poker bet
Gamers that opt for the tequila poker option needs to place another bet with the exact size as the ante. Then, they can be dealt with their last two cards. Again, players can make their best poker hand using five out of six cards. After that, make a quick check on the pay chart to compare your poker. If the user has at least one pair of aces, it's possible to hit.
Folding bet
If a player cannot choose between high tequila or tequila poker, the only option is to fold the hand. Now, it means the audience will lose the ante but doesn't need to place a second bet. Folding also means an absolute surrender of one's ante bet to the house without any reason to fight back.
Ideal tequila poker strategy
Players might want to pick the tequila poker option if the hand pair is available. Also, where gamers need a single card to either make a straight or flush. Those having total bet cards of 38 and over can choose to play the high tequila.
It's highly essential to thread with caution and pick the right option when it involves aces. For example, if dealt with four aces, players can win 15 to 1 with the tequila poker option. But if there is a picture card in either two cards, gamers can get 44 points with high tequila. The jackpot in this tequila poker game is at 54 points for a 200 to 1 payout. Meanwhile, players can fold any hand that doesn't meet these two conditions.
More than just a casino variation
The tequila poker concept is exceptional as it combines the blackjack and poker slots to create an ever thrilling casino game. The main issue is for the player to decide whether to use the poker hand or blackjack scoring systems. Each of these slots in tequila poker has its unique paytable, offering players extra winning chances.
Players are expected to assess their cards' worthiness level in comparison with the two scoring systems. Now, gamers' success and future in the game is dependent on their cards' performance. This game is quite easy to understand, offering new players the chance to compete and earn more. Even though, we still encourage you to read online bingo tips to get a head start on winning.
---
Provider:

playtech

Category:

Table games